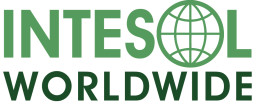 INTESOL Japan is part of the INTESOL Worldwide Group of Accredited Course Providers.
Our Mission
It is our aim to provide a solid grounding and confidence in teaching English as a foreign language for both native and non-native speakers of English.
History of INTESOL Worldwide
INTESOL was founded by Lynda Hazelwood in 1993, when weekend introductory TEFL courses were run. After conducting further research, Lynda realized that trainees preferred more intensive training, but were reluctant to give up 4 weeks of full-time work to do so. This gave birth to The Certificate of Educational Studies in TESOL by distance learning.
Since then, INTESOL has become an international training organization, with branches around the world in Europe, Africa, Asia and The Americas. INTESOL Japan is one of the newest branches to have commenced in 2011.
When you choose INTESOL Japan YOU CHOOSE:
Flexible online study with the option to participate in live classes via Skype.
An experienced team of TESOL staff to support throughout the duration of your studies.
Message from the Course Director